1. Product Information
Product Name

Schedule 40 End Cap

Color

White, or Customized

Main Material

PVC, UPVC

Wall Thickness

Sch40

Size

1/2", 3/4", 1", 1-1/4", 1-1/2", 2", 3", 4"

Packing

Standard Export Packaging or as Your Request

Main Market

North America, South America

Use

Drain Pipe, Water Supply Pipe

Connection

Female

Origin

Ningbo, Zhejiang, China

Customized Support

OEM, ODM

Port

Ningbo/Shanghai

Standard

ANSI

Lead Time

25-50 Days

Certificate

CE, ISO

Sample

Free
2. PVC SCH40 Fitting Size
| | |
| --- | --- |
| Name | Size |
| Coupling | 1/2", 3/4", 1", 1-1/4", 1-1/2", 2", 3", 4" |
| End Cap | 1/2", 3/4", 1", 1-1/4", 1-1/2", 2", 3", 4" |
| Tee | 1/2", 3/4", 1", 1-1/4", 1-1/2", 2", 3", 4" |
| Male Adapter | 1/2", 3/4", 1", 1-1/4", 1-1/2", 2", 3", 4" |
| Female Adapter | 1/2", 3/4", 1", 1-1/4", 1-1/2", 2", 3", 4" |
| 90Deg Elbow | 1/2", 3/4", 1", 1-1/4", 1-1/2", 2", 3", 4" |
| 45Deg Elbow | 1/2", 3/4", 1", 1-1/4", 1-1/2", 2", 3", 4" |
| Female Elbow | 1/2", 3/4", 1", 1-1/4", 1-1/2", 2", 3", 4" |
| Reducing Tee Socket | 3/4"x1/2", 1x1/2",1x3/4", 1-1/4"x3/4", 1-1/4"x1",1-1/2"x1",1-1/2"x11/4",2"x1-1/4",2"x1-1/2",2-1/2"x1-1/2",2-1/2"x2",3"x2" 4"x2-1/2",4"x3" |
| Reducing Coupling | 3/4"x1/2", 1x1/2",1x3/4", 11/4"x3/4", 11/4"x1",11/2"x1", 11/2"x11/4",2"x11/4",2"x11/2",21/2"x11/2",21/2"x2",3"x2" 4"x21/2",4"x3" |
| Reducing Bushing | 3/4"×1/2", 1"×1/2",1"×3/4",1-1/4"×1", 1-1/2"x3/4", 1-1/2"×1",1-1/2"×1-1/4",2"x3/4",2"x1", 2"x1-1/4", 2"×1-1/2",2"x4",3"x2",3"x4", 6"x4" |
| Union | 1/2", 3/4", 1", 11/4", 11/2", 2", 3", 4" |
| Tee with Brass | 1/2" |
| Elbow with Brass | 1/2", 3/4" |
| Coupling with Copper Brass | 1/2", 3/4" |
| Male and Female Tank Back Nut | 1/2", 3/4", 1", 11/4", 11/2", 2" |
| Pipe Clip | 1/2", 3/4", 1", 11/4", 11/2", 2", 3", 4" |
| Compression Coupling | 1/2", 3/4", 1", 11/4", 11/2", 2", 3", 4" |
| Reducing Female Tee | 3/4"×1/2", 1"×1/2", 1"×3/4" |
| Reducing Female Elbow | 3/4"×1/2", 1"×1/2", 1"×3/4" |
| Reducing Bushing Thread | 3/4"×1/2", 1"x1/2", 1"x3/4" |
| Male Plug | 1/2", 3/4", 1", 11/4", 11/2", 2" |
| Female Tee | 1/2", 3/4", 1" |
3. PVC SCH40 Fitting Packaging
All our PVC SCH40 fittings will be sealed in clear polybag and then packed in sturdy and reliable cartons. For packaging, we can provide customized services, such as color box or use packaging materials according to your requirements. Also, before shipping, I will take detailed packaging photos, product photos for your confirmation.



4. Product Application
Our SCH40 pipe fittings are used in a wide range of applications, such as construction, domestic water, agricultural irrigation, industrial field, etc.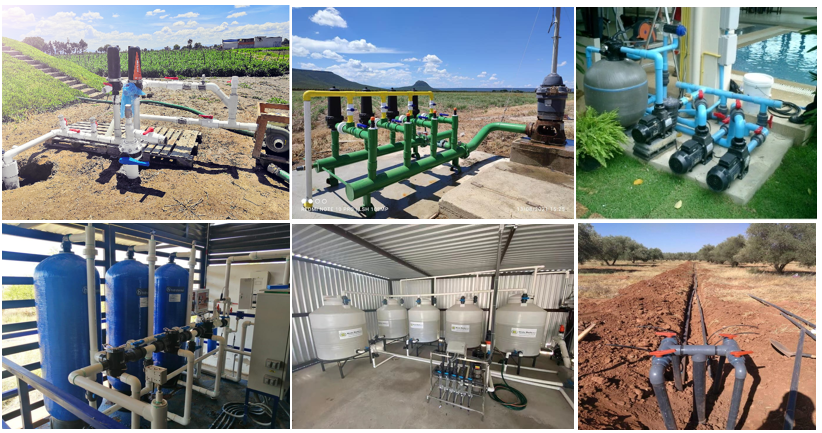 5. Our Certificate


6. Our Factory
We are a professional plastic valve and pipe fittings supplier. our company mainly produces various PVC ball valves, pipes, and fittings for 15 years. PVC SCH40 pipe fitting is a member of our product family, we welcome you to contact us for more detailed product information and look forward to a chance to cooperate with you.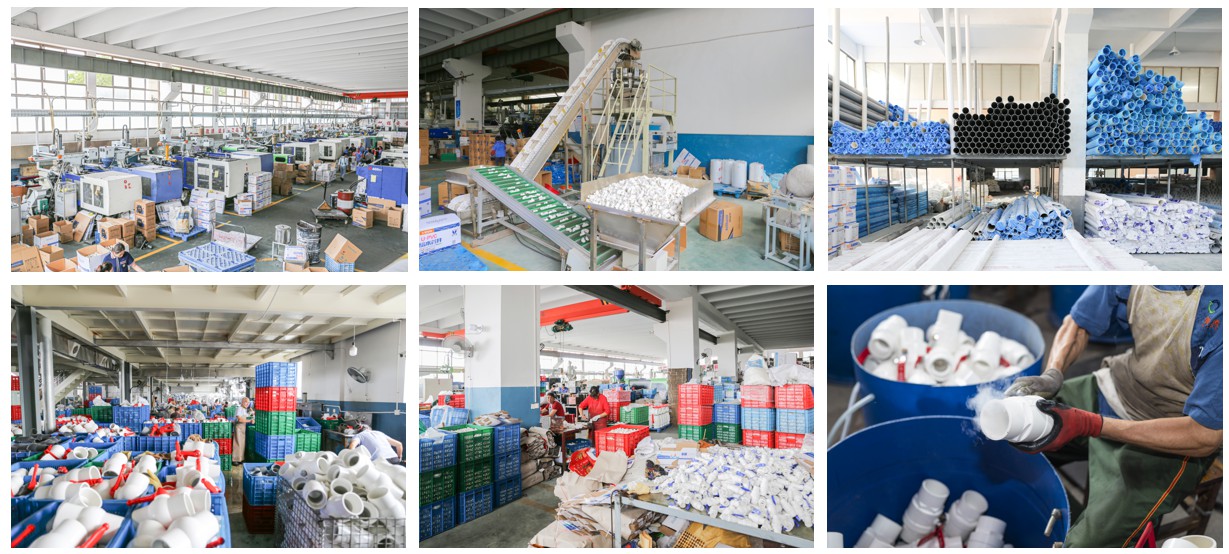 7. FAQ
1. Are you a manufacturer or a trading company?
We are the manufacturer and have our own factory.
2. What's your price?
According to the different products, materials, sizes, and even MOQ, our prices are different. Anyway, our price is very competitive. Please contact me if you want to get the latest price list.
3. What product does your company produce?
we mainly manufacture kinds of plastic valve and plastic pipe, plastic fittings. We also developing group irrigation products to support sales. In addition, we will open new mold and customized service according to customers' market needs.
4. Do you accept OEM?
Yes, we accept OEM. We will engrave trademarks, laser print trademarks, and provide color box packaging, color box design, packaging design, pallet service, and product material formulas according to customer needs. The product material formula can also be replaced according to different usage requirements.
5. Can you provide related documents?
Yes, we can provide certificate files if you need them.
6. How long is your lead time?
The range of our lead time is 25-50 days. It depends on your requirement.
7. Do you have a customized service?
Yes, I will customize products according to customer needs.
8. Can I be your distributor?
Yes, we are very glad to cooperate with customers all over the world.
9. Where is your company's address?
Our company is located in the Ningbo Zhejiang Province, China.
10. How can I contact you?
You can send us an email at any time to ask any questions, we will reply to you in the shortest possible time.
Email: [email protected]
Phone: +0574-88209527
WhatsApp/WeChat: +86-18867873336