China Irrigation Supplies Supplier
NBQXHY is a manufacturer and supplier of plastic pipes, fittings, valves, and irrigation products, located in Ningbo, China. With over 15 years of exporting experience, you can trust us and wholesale irrigation supplies.
One of the defining features of irrigation supplies is their wide variety, with new types being introduced every year. Different countries and markets have diverse requirements when it comes to shape, color, function, design, packaging, and other aspects of irrigation products. This poses a challenge because there are so many products available, making it difficult for mediocre suppliers to offer a comprehensive range.
We are proud to inform you that we possess strong capabilities for integrating resources in China. Regardless of the type of irrigation accessories you are seeking, we can fulfill your needs.
Furthermore, please note that our website is continuously updated, and only a portion of our products is currently displayed. If you cannot find the product you desire on our website, please don't leave. Instead, kindly send us an email explaining your requirements, and our product experts will provide you with a satisfactory response.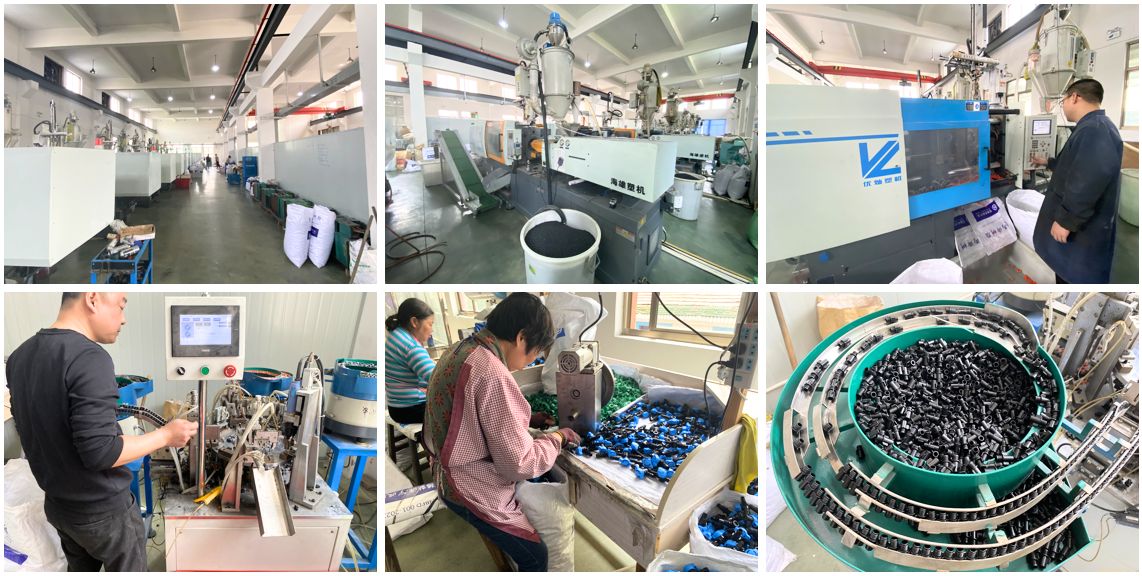 Irrigation Supplies Supplier Video
You can gain an overview of the production process for certain workshops within our irrigation accessories factory by watching the video below.
Our Different Range of Irrigation Supplies
You can find our continuously updated irrigation product gallery below.
· Sprinkler Series
A sprinkler is a widely used device in irrigation systems. It operates by simulating rain, utilizing pressure to spray water, and employing a rotating function to distribute water in a 360° pattern without any blind spots. Sprinklers come in various types, each offering different sprinkling methods, and they find application in a wide range of fields.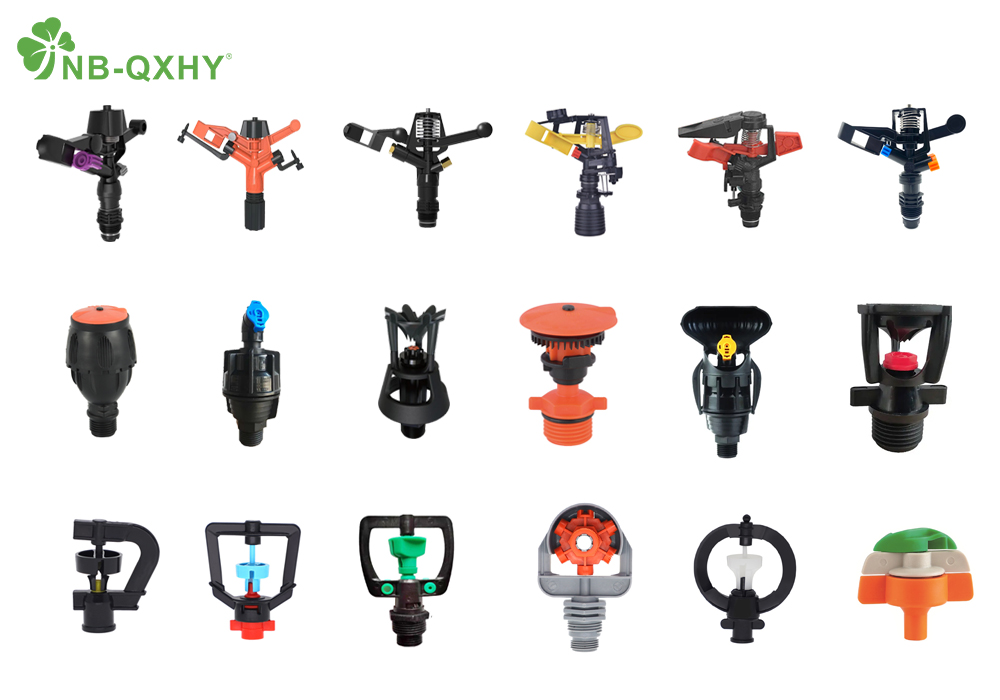 · Dripper Series
Our drippers are primarily utilized in drip irrigation systems for agricultural purposes, as well as in gardens and various other fields. These drippers excel at delivering water to the plant or crop roots in an efficient and consistent manner, ensuring their robust growth.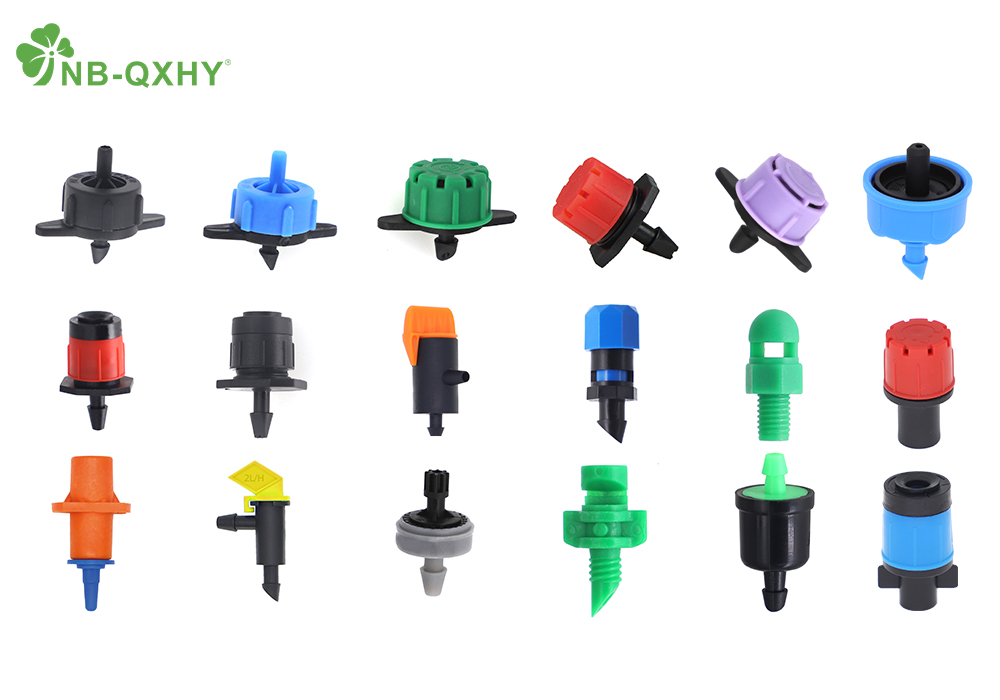 · Drip Tubing Series
Our irrigation drip tubing is crafted from high-quality PE material, featuring a thickened pipe wall that ensures a prolonged service life even in harsh environments. These drip tubing exhibit excellent resistance to corrosion and UV rays. You have the flexibility to choose from a diameter range of 6–16 mm, and optional wall thickness ranges of 0.6–1.2 mm.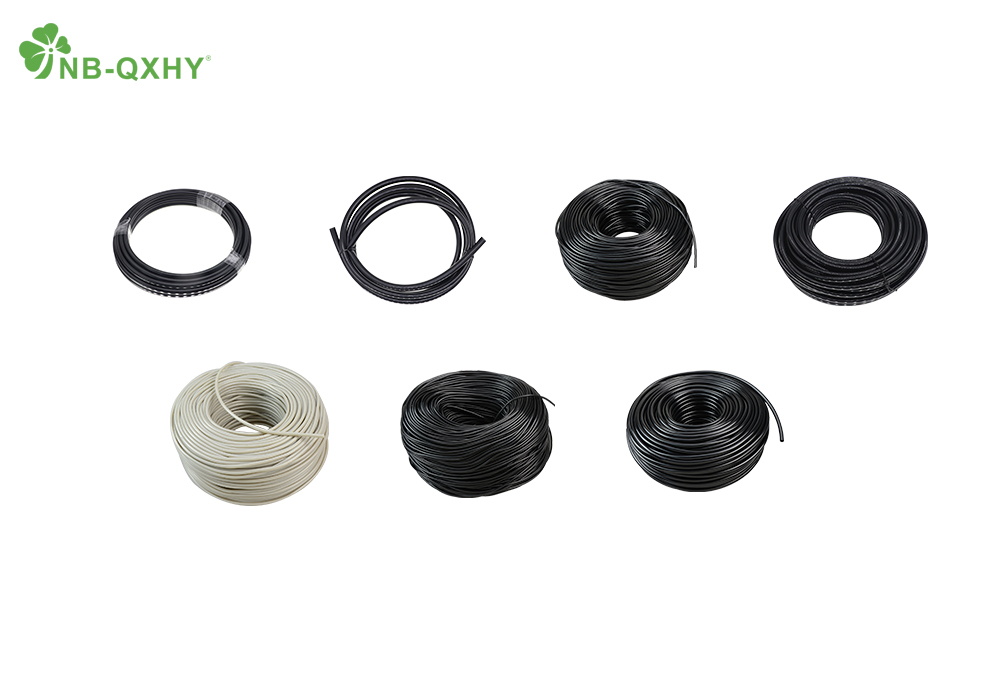 · Drip Irrigation Valve Series
Our drip irrigation valves are crafted from high-quality PP and POM materials. They serve as integral components of drip irrigation systems, working in conjunction with drip lines to regulate the water flow to different irrigation areas by opening or closing the valves.


· Drip Fittings Series
There are various types of drip fittings, and their primary function is to connect drip irrigation pipes to one another, allowing for the diversion and alteration of water flow. This ensures that every corner of the drip irrigation area receives adequate water resources.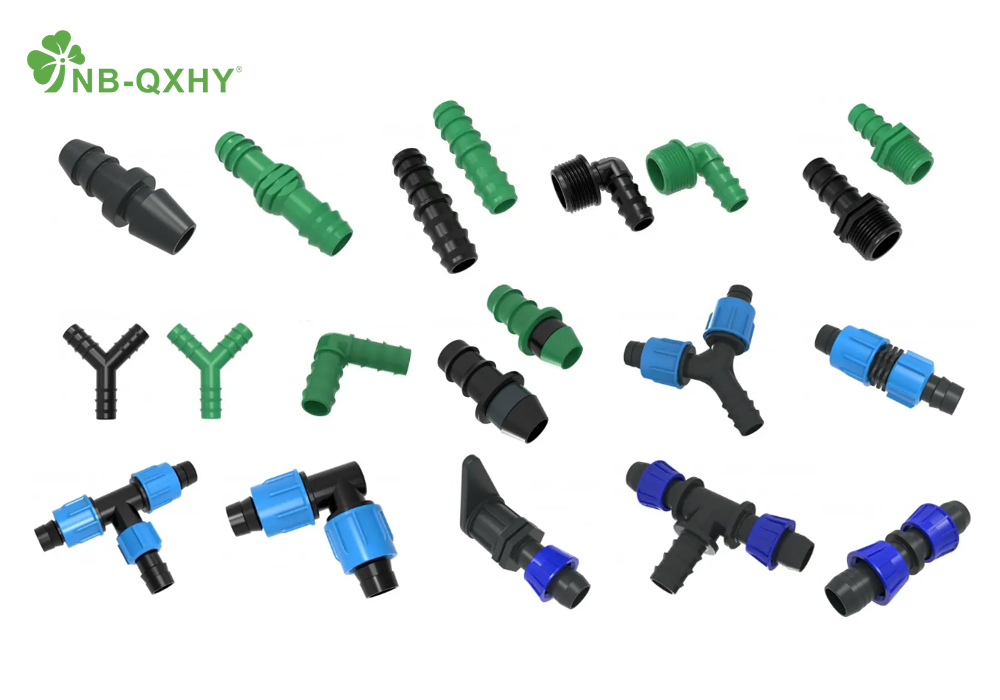 · Drip Tape Series
Drip irrigation tape is a highly efficient solution for drip irrigation. It is crafted from lightweight PE material, making it easy to transport while maintaining a long service life. Moreover, our drip irrigation tape incorporates a self-cleaning design, which, when used in conjunction with an emitter, effectively prevents water resource wastage and fosters sustainable agricultural irrigation practices.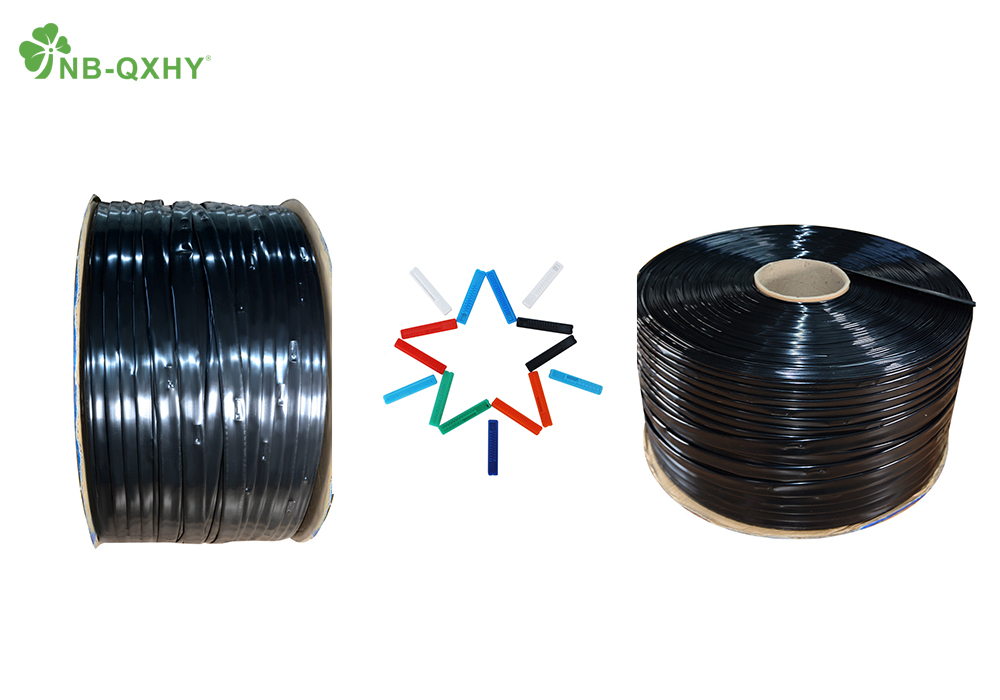 · Water Timer Series
You can wholesale a wide range of water timer styles from us. A water timer is an electronic device that intelligently controls watering time. By setting the time in advance, it can automatically water, freeing your hands and preventing the wastage of water resources. Additionally, we offer OEM customization services for product design and packaging design, catering to your specific needs.

· Layflat Hose and Connector
We are a supplier of irrigation products in China and can provide you with layflat hoses and connectors. Our layflat hoses are primarily made of PVC, which possesses excellent anti-aging, anti-corrosion, and wear-resistant properties. We offer various pressure levels for you to choose from, depending on different environmental conditions. As for the layflat hose connectors, we offer three materials for you to choose from: PP, aluminum alloy, and brass.


Our Certificates


FAQ
1. Are you a manufacturer or a trading company?
We are the manufacturer and supplier.
2. What's your price?
According to the different products, materials, sizes, and even MOQ, our prices are different. Anyway, our price is very competitive. Please contact me if you want to get the latest price list.
3. What product does your company produce?
we mainly manufacture kinds of plastic valve and plastic pipe, plastic fittings. We also developing group irrigation products to support sales. In addition, we will open new mold and customized service according to customers' market needs.
4. Do you accept OEM?
Yes, we accept OEM. We will engrave trademarks, laser print trademarks, and provide color box packaging, color box design, packaging design, pallet service, and product material formulas according to customer needs. The product material formula can also be replaced according to different usage requirements.
5. Can you provide related documents?
Yes, we can provide certificate files if you need them.
6. How long is your lead time?
The range of our lead time is 7-30 days. It depends on your requirement. Moreover, for products that we have in stock, we can ship them quickly and directly without the need for production.
7. Do you have a customized service?
Yes, I will customize products according to customer needs.
8. Can I be your distributor?
Yes, we are very glad to cooperate with customers all over the world.
9. Where is your company's address?
Our company is located in the Ningbo Zhejiang Province, China.
10. How can I contact you?
You can send us an email at any time to ask any questions, we will reply to you in the shortest possible time.
Email: sales@nbqxhy.com
WhatsApp: 86-18867873336